This week's theme is calm!
This was the hardest one for me. I spent all week looking around for 'calm' and nothing jumped out at me, so I searched online for some inspiration and came across a couple on pinterest, and wanted to share them: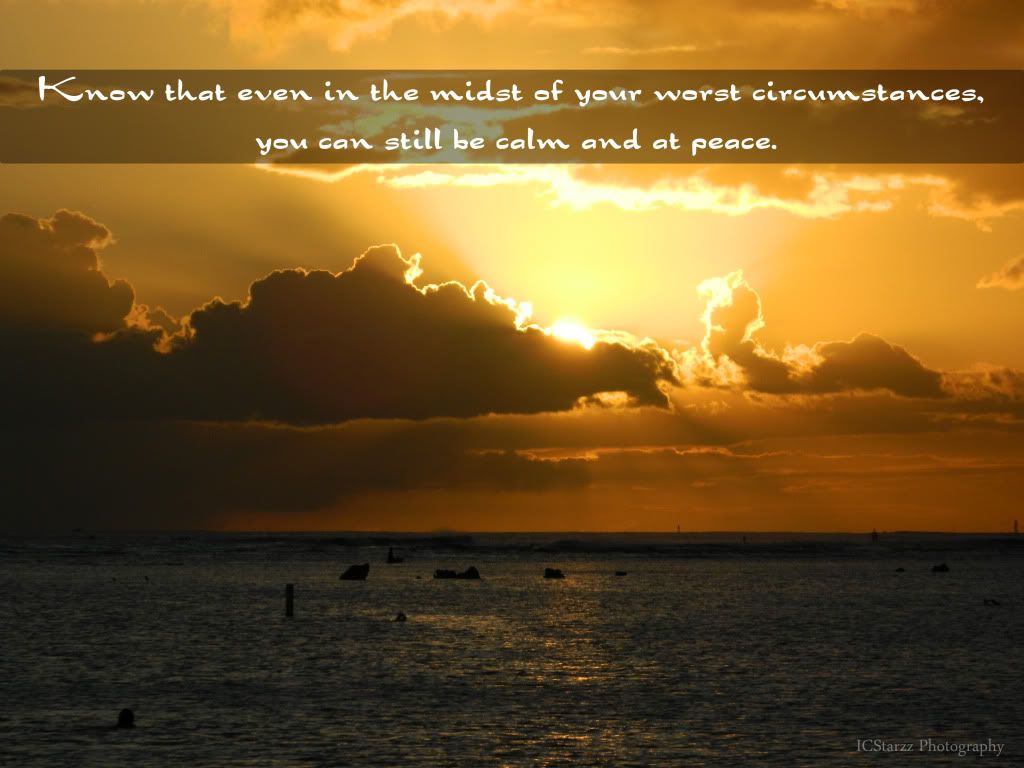 This photo was taken in Hawaii =)
"Know that even in the midst of your worst circumstances, you can still be calm and at peace."