"What we are today is result of our own past actions; whatever we wish to be in the future depends on our present actions; Decide how you have to act now.We are responsible for what we are, whatever we wish ourselves to be.
We have the power to make ourselves."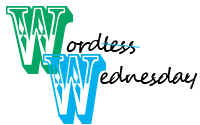 If you haven't heard of Wordless Wednesday by now, it's practiced by many people around the web. It's where you can post any sort of picture you choose, without any words, and let the picture speak for itself. I encourage you to join in, it's actually a lot of fun!
These Photos were found under inspirational images on Google.