Furniture shopping can prove to be a hassle. Furniture shopping with a 7 year old can be even more of a challenge. That's why I would suggest shopping at Jordan's furniture store, because they have a variety of things to do in the same building to keep your children entertained while you're busy shopping!
Here are 10 things you can do to keep kid's occupied at Jordan's Furniture Store
(I went to the one in Reading, Mass.)
#1. Furniture Shop
This one is the most obvious. That's why you're there, right? But you can keep reading for more ideas and things to tell your little one so they can be exited and have something to look forward to, a reason to behave.
Try to make the shopping as quick as possible. Perhaps, check the website out to give yourself a better idea of what you're looking for, so you're not there too long, or split the shopping time up with the next following things.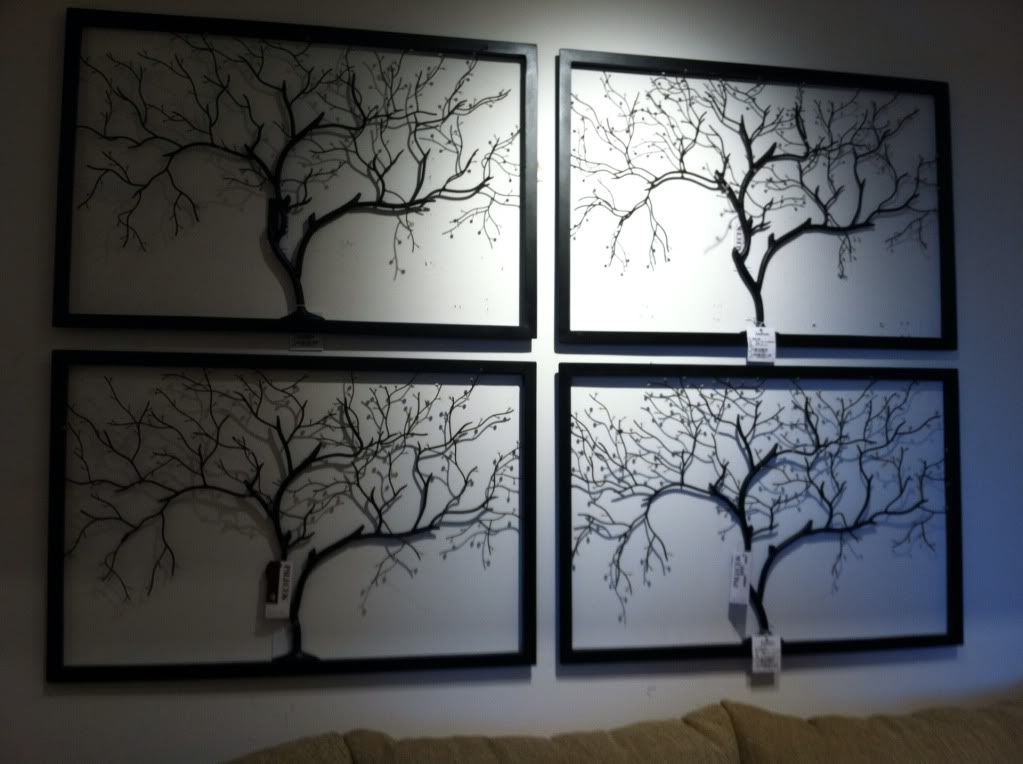 my favorite decoration at JFS! These are made of wire! (and are $300 each) oh my!


#2. Play I Spy
Trust me, there is so much to look at when you visit. So many colors, shapes, things. A perfect time for a nice game of I Spy!
They have the best burgers! This is a really neat restaurant, with good food and lots of neat decorations on the walls. A good place to grab lunch or dinner.
There are jelly beans every where! The beans make up different objects, animals, things. It was all really neat and the candy store was full of so much candy my head was spinning.
yep, you guessed it. This flower is made of jelly beans!
#5. Ride the escalators
There are escalators bringing you to the second floor. When I was little, I remember visiting the mall and my mom would let me ride the escalators for a while.
#6. A Trapeze School!
There wasn't a bunch of people when I went, but there were a few taking turns on the trapeze! It was really neat to watch and could keep me entertained for quite a while. I think you can even pay for a turn. Their website gives more information.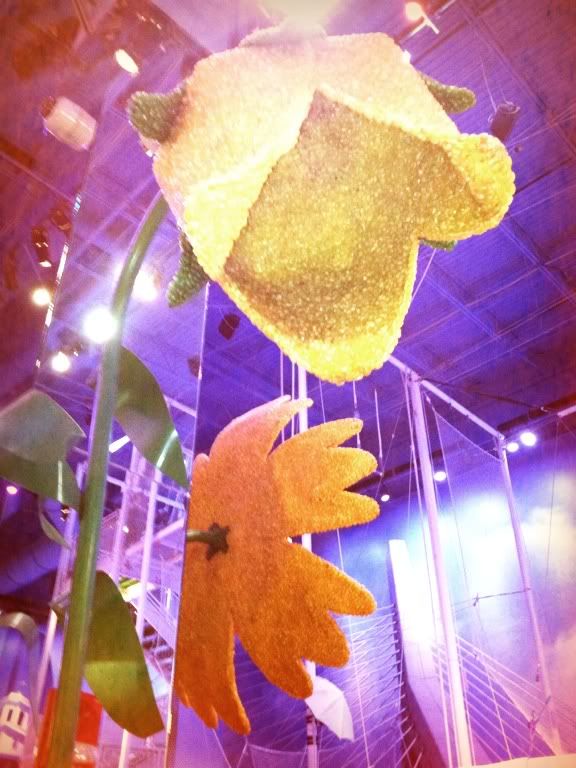 More flowers made of Jelly Beans! Also, if you look in the background, you can see a little of the trapeze equipment!
#7. IMAX
They have an IMAX in the building!! Something I thought was really neat! We didn't watch a movie this time though.
#8. Get some Ice Cream!
While we were eating ice cream, a water show came on. It was so neat, there were a lot of different lights, good music, and I could feel the cool splash of water.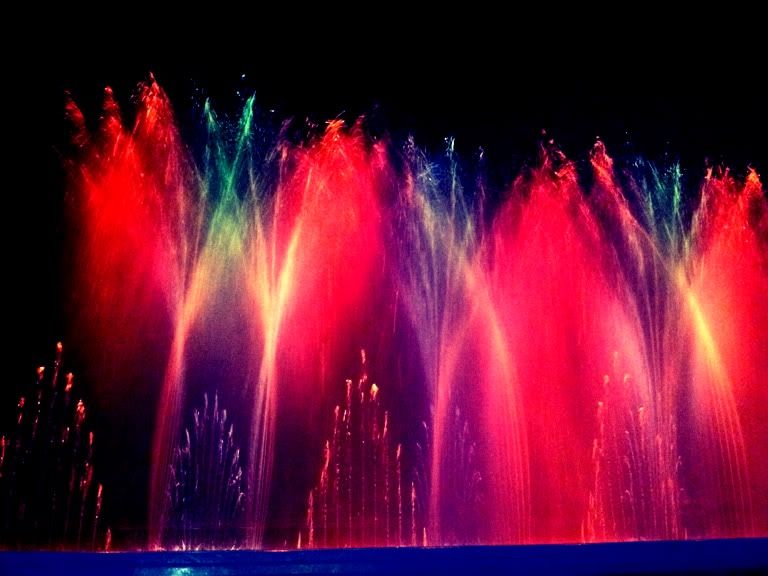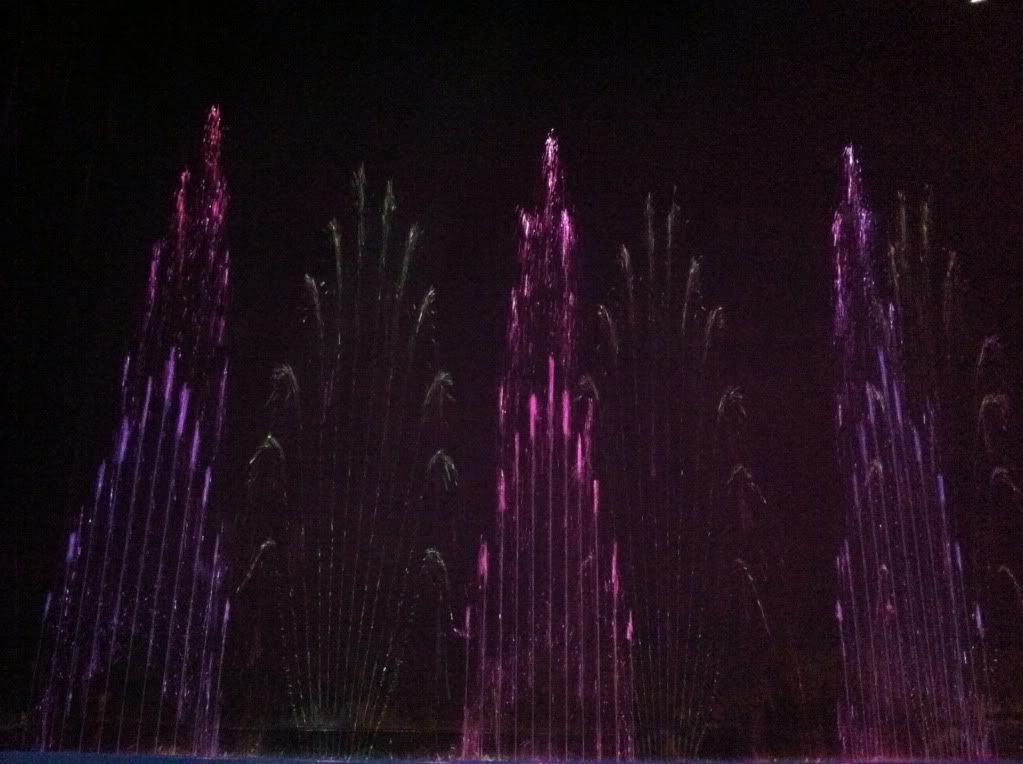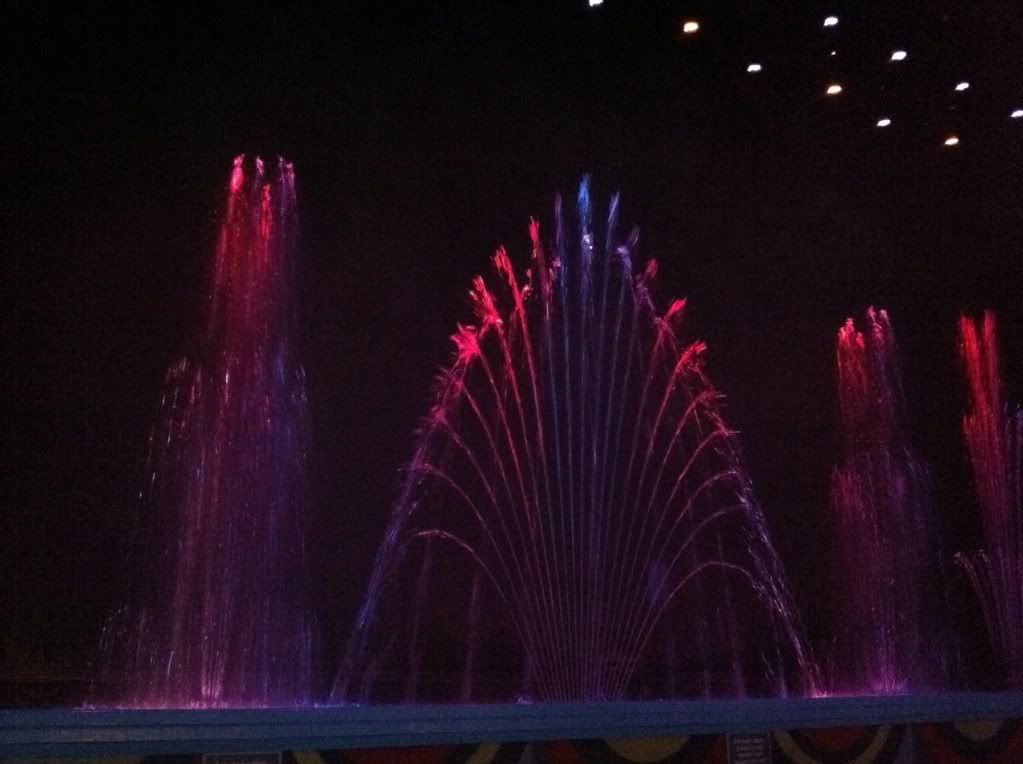 #10. Take Pictures
Trust me, there is just so many cool things I saw, I wish I would have taken more pictures!
Flowers and ducks made out of jelly beans!
There you have it. Plenty to do with room for shopping in between!
:: TopTenTuesday is a Top Ten post you write on your blog. It can be anything you want, long or short, but it does have to be a list of TEN. Link up with the new owner of TopTenTuesday at
ManyLittleBlessings
!
::

Also linked up with Spoonfulofsugarblog