Leap Into Spring is a 6-week photography challenge aimed at capturing the beauty of spring.
Still working on catching up on things since I was really sick. This post was due last Friday but I didn't make the deadline, so I'm posting it for wordlesswednesday, also.
I appreciate your understanding!
This week's prompt is
Rain/Water
& here is what I came up with!
I realize it's all random, but I didn't get a chance to get out too much to take pictures given the circumstances.
Click the pictures to enlarge!
Find more Leap Into Spring Posts, click the button below
Next weeks This Friday's prompt is
Grass/Green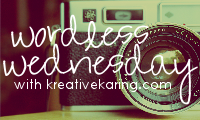 Here are some other blogs I link up with for WW