For those who don't know, one of my jobs is working as an activity aide in a nursing home. I'm also a photographer

(beginner)

so I often end up with the camera at work functions, where I end up getting some really nice photos of the elderly.
Just one problem. I can't show off my work or use any of the pictures for my portfolio or anything like that because of HIPAA and the resident's privacy rights.
I've been told if you take a picture of the residents without showing their face or another quality that could identify them, I should be fine. But HIPAA is extremely important and taken very seriously, so there's not a chance I'd be willing to take.
I've tried to do the research myself, but every website says something different.
So I've been talking to one of the bosses at the building and she said she would talk to the house attorney to see what they say.
Here are some of the pictures I took at the parade that I'm allowed to use.. hopefully someday I'll be able to show you all the ones I'm not allowed, depending on what the attorney says.
My grandfather's headstone at the Veteran's Cemetery
I noticed "BSM" on the bottom and it sparked a great conversation with
the veteran residents on the way back home.
Memorial Day Parade
A small observer at
The Memorial Day parade
Excited for the Memorial Day Parade
Her mom said she has never cut her hair. Isn't it beautiful?
Want to see more? Check out my photography Facebook page!
What are your thoughts on photographers and privacy?
What about at public events?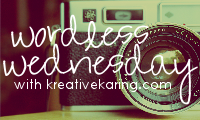 Here are some other blogs I link up with for WW