What an appropriate saying at this time of my life. I don't like to admit it often, but I'm 25 years old and I'm still on a journey of figuring out who I am and who I want to be.
I know I want to help people any way I can, but I also want to figure out how to be happy at the same time, and lately, it's been easier said than done.
I'm not one who understands depression very well. I know every one gets into "slumps" but I also know that the only person who can help is yourself.
What do you do, when you've tried things to cheer up, to snap yourself out of it, but it just doesn't seem to be working?
Well the first thing I did was talk with co workers and friends. The girls in the office are so understanding. We talk with each other about different things and I've learned so much from them on health and well being, as well as life journeys and different paths. When I talked to them yesterday about being in a funk, they suggested making a Dr.'s appt. to see if I might have a low iron count.
(I had totally forgotten that when I was younger, I was anemic, so it's a possibility)
I've also been distracting myself as much as I can and keeping busy so I don't get a chance to sit and think about it.

This morning, I got lost on google images looking at inspirational quotes, and these quotes stood out to me. I wish I could fill my office walls with these many different inspirational pictures!

*click on the pictures to enlarge*
I'll try! =)
This stood out. I think it's a great quote!
Just gotta keep telling myself..
I want this T-Shirt!! =)
Out of these 5 quotes, which one is your favorite?
What do you do when you're feeling down? Any pointers?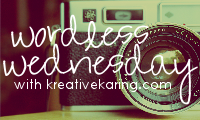 Here are some other blogs I link up with for WW