Hello Monday, we meet again..
This weekend was a special one for me. Saturday marked my 6 year anniversary with my hunni!
No, I'm not married yet, I wish.
So the entire weekend we tried to go out and do fun things together. This also marks the first year we have actually had the money to celebrate and acknowledge it!
Friday night we went to a nearby fair and enjoyed some games, rides, and animals! I definitely don't remember being as much of a wimp as I was when it comes to the rides.. He bought me a lobster roll for dinner and I couldn't leave at the end of the night without
fried dough
! hehe
Pile O' Pigs anyone?
Life - is pedi's on a Saturday morning after a 74 hour week!
Saturday, I started my day with a very much needed pedicure! After the long week I had had, a
foot massage
was something I was really looking forward to.
Unfortunately, there was a miss-communication, and he spent more time on my legs and barely touched my feet at all. When I mentioned something to him, he started arguing saying that he goes by time, which didn't make any sense to me.. what does that have to do with anything.
But, when I sat at home, very upset that I didn't get what I paid for, I simply asked myself
"what can I learn from this?" My answer would be
'to communicate better at the beginning of everything and make sure he understands what I'm asking/paying for.' And to ask for 'Kevin' the guy I observed giving someone else a pedi and he seemed more social and friendly! hehe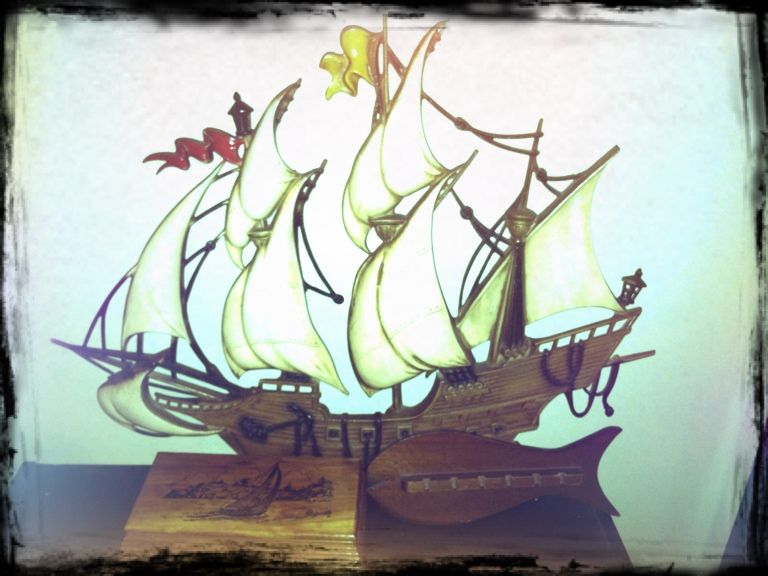 So I took advantage of having a little extra money this week and decided to go with an ocean theme when searching for a gift Scott might like. Here is what I found:
A Wall Decoration Ship made of steel
A cedar wooden box with a ship burnt on it
A wall decoration fishing pole holder
I paid about $21 total for all three!
Plus a couple other things I snatched for Christmas gifts!
Overall, it was a great weekend!
Did anyone else do anything fun for the weekend?