As I said in my Stress Free Holiday Video, who wouldn't like to collect freebies and samples in and mail on a regular basis?


Most of the time I hear the concern,

I don't want a bunch of spam coming to my email.
So make a new email address. One that is only used for spam and junk mail. Trust me, you're not going to want to sift through a bunch of emails and increase the chances of missing the important ones!! A lot of times, I use my kreativekaring@yahoo for spam and blogger things and I use my kreativekaring@live for important emails, business, and family.
NEVER give out your credit card?
I see this warning a lot because there are a lot of people who don't take the proper precautions before entering their information. But if you are careful, and read reviews, make sure the site is legit, and keep track of your bank statements on a regular basis, I have scored freebies and things for under $5 by having to submit card information.

Just a couple weeks ago I scored a $25 perfume for $5. It smells so pretty!
I like to use a site called Freeflys to keep up with free samples, but I also get a lot of updates from liking the Facebook pages of different products and companies I enjoy! A lot of my status updates are about deals and freebies and savings! Eventually I had to make a group of my Facebook friends to even see their updates!
I don't like filling out information only to find out I have to pay shipping and other fees!
Freeflys will usually have directions and let you know about hidden costs before you click to get the sample, so make sure to read.
Be patient when trying to load the pages for freebies. A lot of traffic on a site can bog the server down and can be very frustrating. Just keep calm and keep refreshing the page.
If you don't have GoogleChrome by now, you probably are wasting a lot of your time filling out your shipping information. Google Chrome has an option called Autofill forms that I like to use. All I have to do is start filling out my name, and suddenly the whole form is filled out. This is great to use for freebies and offers that expire quickly!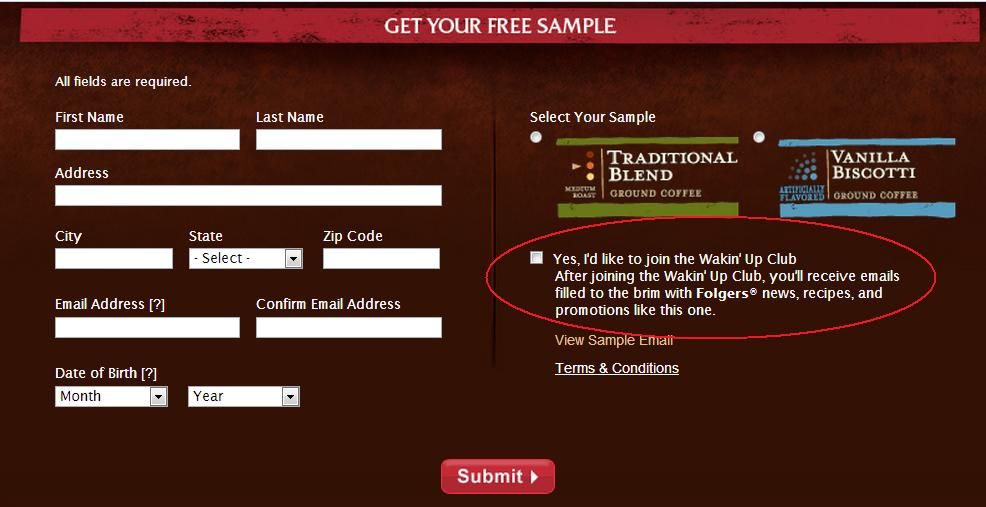 Remember: You don't always have to sign up for newsletters to get your free sample. So uncheck that box before you hit submit if you can.
Free samples may take a while to reach you, but keep in mind, it's free and it will get to you eventually. Usually in 4 - 6 weeks.

It makes me sad to hear people make a big fuss over something that is being given away. It makes them look greedy.
If a freebie is scheduled to be given out at noon, be ready at least 5 minutes before that! First come first serve, and usually it takes seconds for samples to run out!



What about you?


Would love to hear any more suggestions and tips!
What favorite freebies have you gotten in the mail?