I am so excited to host a photography challenge for the month of February! For those of you that don't know what a photography challenge is: The picture below has a list of challenges for each day in February. The rules are to try and post a picture following the theme for each day.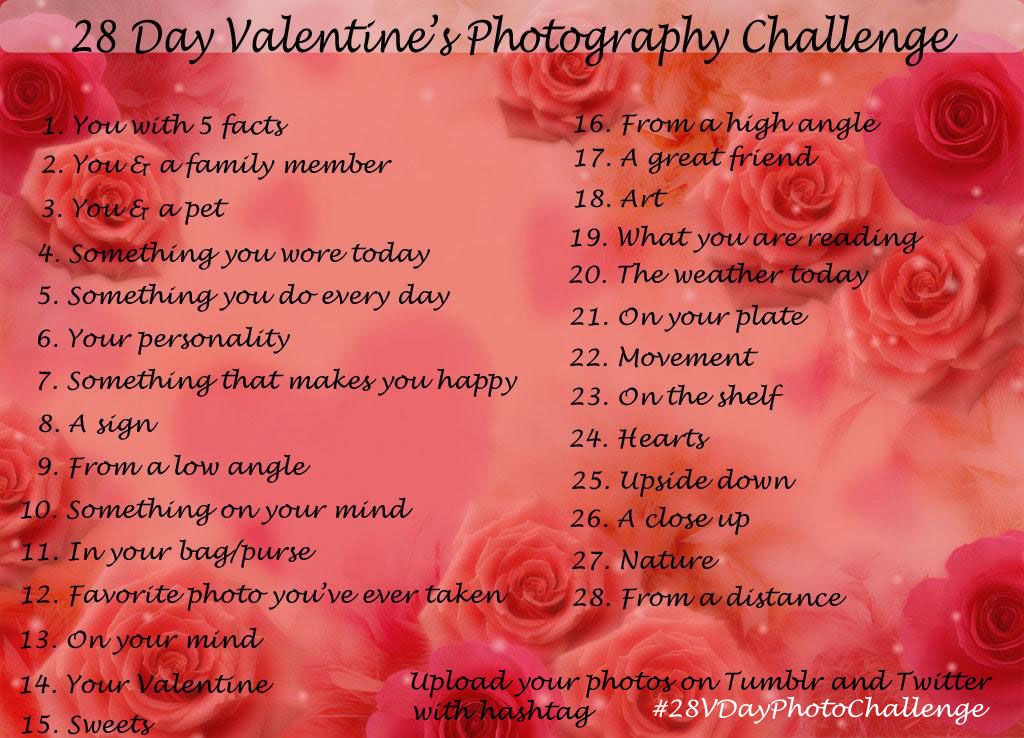 For those of you with a blog, Each of my posts will have a linky tool for you to link your blog posts so others can see. I encourage you to visit a few other posts and leave comments.

For those who want to use Facebook, Save the picture above and upload it to your Facebook
On the first day upload your picture with the title and the challenge description and then your answers.
Only your friends will be able to see and comment unless you make each of your posts public. If your posts are public you are more than welcome to add the link to your photos in the linky list of the day. Again please visit others and comment.
Click here for a short tutorial on how to participate with Facebook.

Click here to learn how to link up your photos to my blog posts!

I will be posting it on my blog here and my personal Facebook.
Thanks for participating and have fun!

I'll post the first challenge on Feb. 1 around 5am

DAY 1 - Who Am I?