I am at the end of my ropes here and don't know where else to go to ask for help, so maybe someone will come across this and will be willing to lend me some guidance.

It all started when I discovered that disqus didn't support Internet Explorer so I thought that adding a Facebook comment box to it, I could have both and give more options to how people want to comment, but for some reason, they keep mashing into each other.

I have been working on this for about 4 whole days asking around and trying different things and now I have no idea again. I have tried every thing that people have suggested and I've tried looking it up on my own as well as emailing disqus, which evidently got me no where.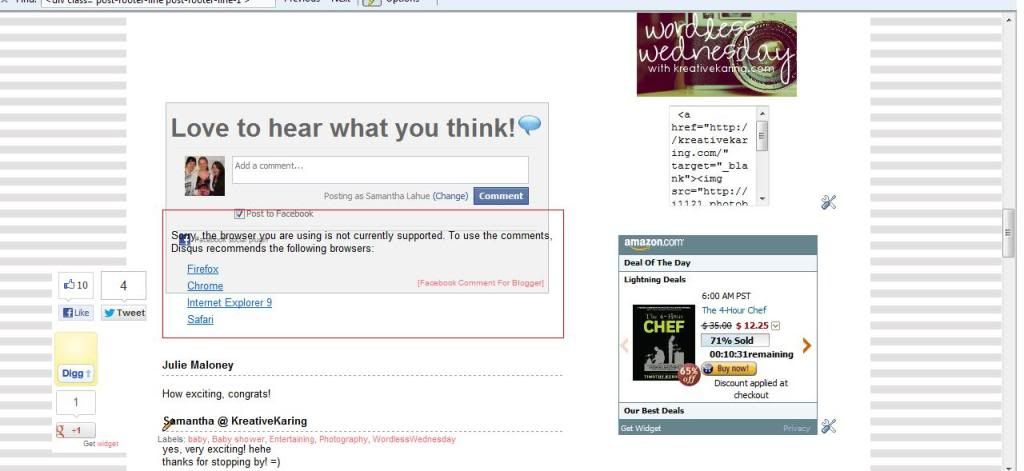 This is what it looks like in Internet Explorer



Is there ANYONE out there who is capable of lending me a hand with this?

Look below at how the comments are mashed together. Any suggestions?

kreativekaring@live.com

Thanks for taking the time to read this..