Day 28
From A Distance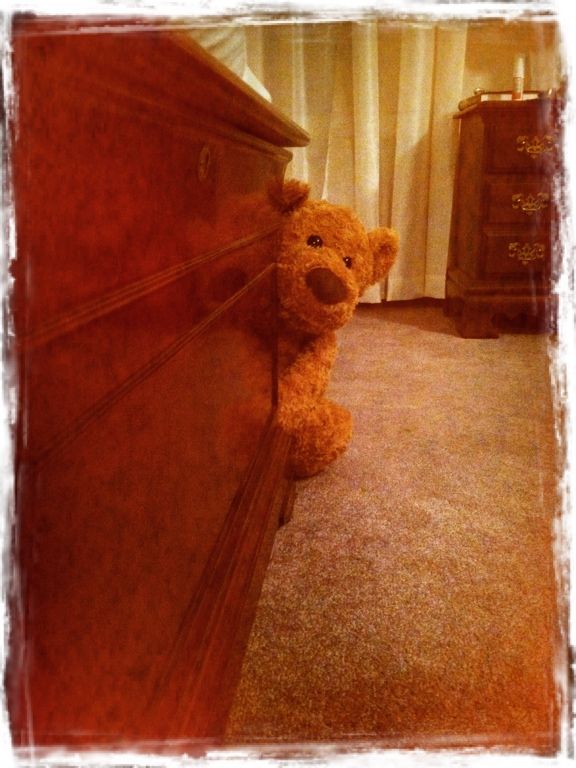 Teddy From A Distance
Hiding behind a piece of furniture.
&
This is a photo of my friend stuck in the bathroom!
I would say it was definitely taken from a distance. lol
Poor Corey was starting to get claustrophobic!


There is no tomorrow's challenge. This is it! The end of February! wow!
Thanks for joining me in my photo challenge! I hope to do this again sooon!