Happy hump day!! WOOHOO!! I feel like the camel on that commercial!
Looking through photos you've taken can bring out inspiration to merge, cut and create new photos. Photo manipulation is something I take a special interest in. I'm proud to show off what I have done. Every thing I've learned is self taught and I'm proud to say I've definitely come a long way from when I first started messing around in Photoshop.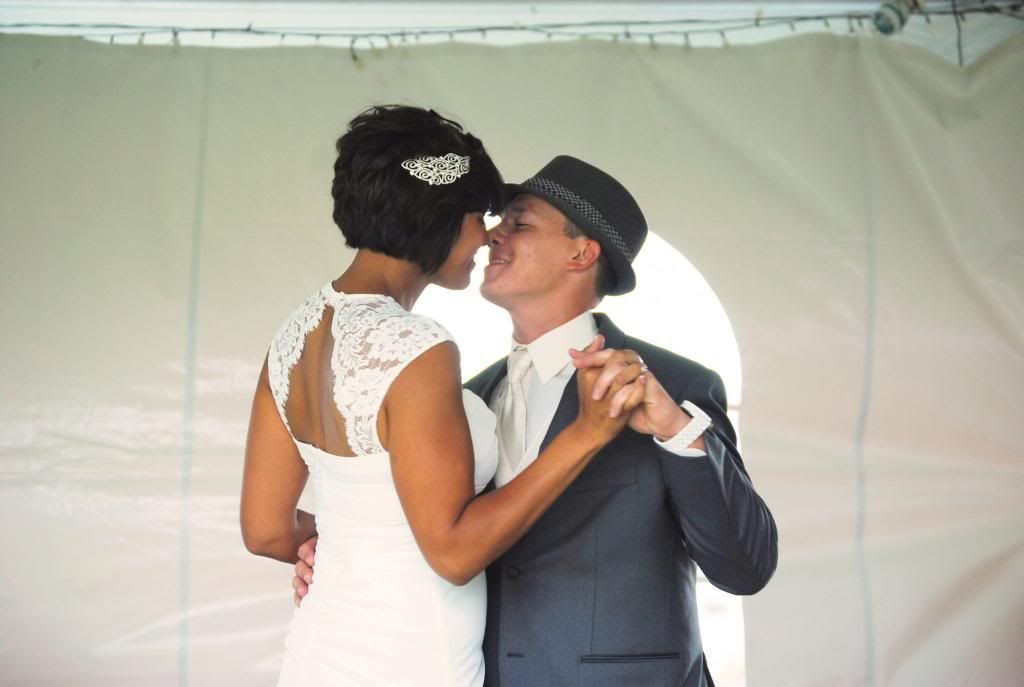 The photo above is of the bride and groom during their first dance. While I love the look, I didn't like the background.
Then it poured for a brief few minutes and brought out this beautiful rainbow! I love how the tops of the trees have a glow!~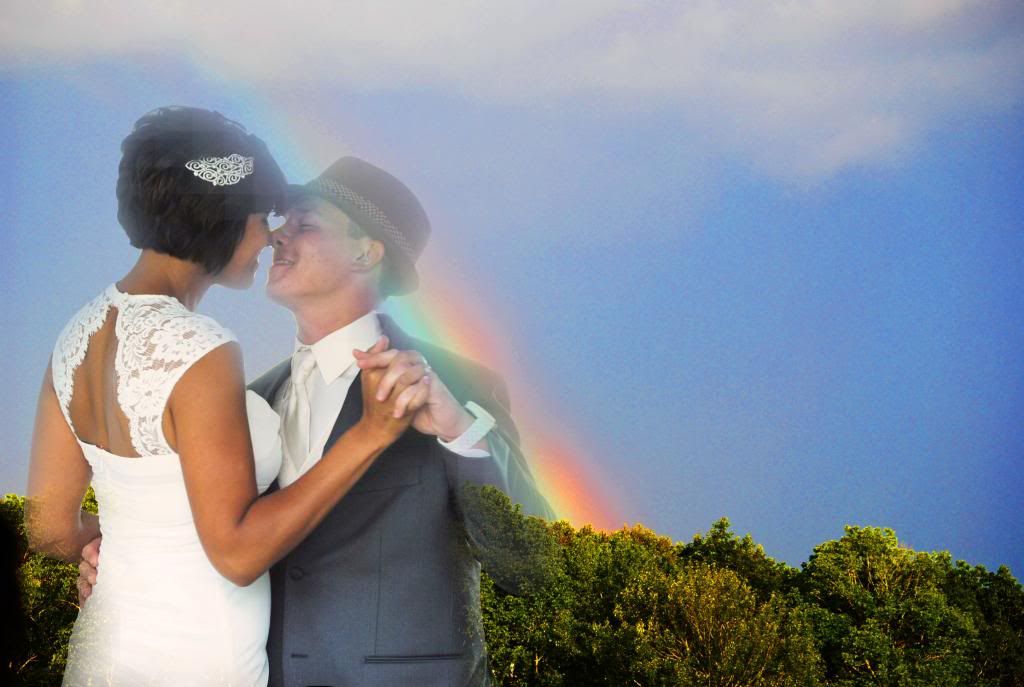 This is what the photo looks like before my inspiration took over. While this is still a beautiful photo, I had to take it a step further.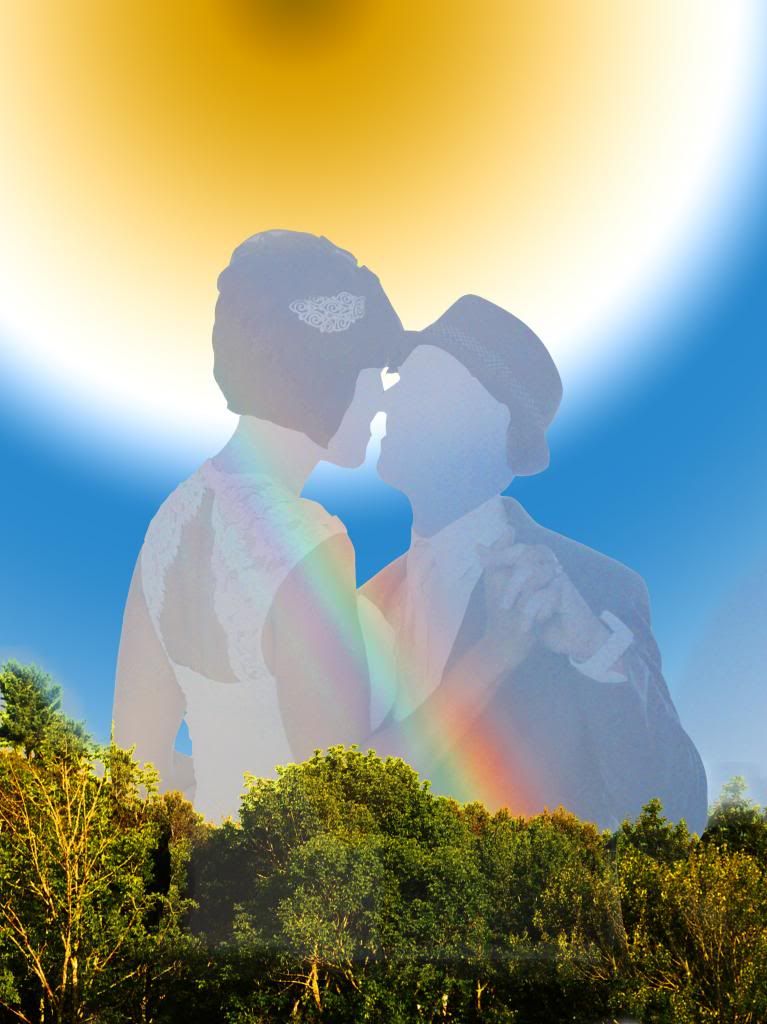 Hence the title, rainbow lovers!