Do you like The Walking Dead? Wouldn't it be cool to meet some of the stars from the show and some actors from other shows? It's a really great experience but it can get a little pricey. I just wanted to share a few tips and things I've learned to make it the most memorable experience.
First of all, I'm pretty sure they are fairly new at this. I believe they've only been doing The Walker Stalker Con for a few years. So each year, they get better at it. I went in 2014 and 2015.
He hadn't shown up yet
The first year we purchased hotel tickets for two nights at the same hotel that the convention was in. While it was a little pricey, I really feel that made a difference. It seemed like we ran into more stars in the elevators and during the non convention hours than anything.
It was also nice to be able to go right up to our hotel room throughout the day and not feel pressured with having to soak up every second of the convention while it was open and also with having to carry things.
I purchased two VIP tickets through either groupon or living social for half the price. This part is tricky. You have to risk things getting sold out to wait for it to go on sale. But because autographs weren't that important to me, it was worth the risk. I think I had the hotel tickets months before I finally bought the convention tickets, which I bought a couple months before the event. (I realized that buying VIP tickets really didn't make a difference, so in 2015, I waited for the general admission to go on sale)
The convention was pretty packed. The lines were long and pricey for those who HAD TO HAVE the stars autograph. Honestly to me it wasn't that important. It didn't cost anything for me to walk up to most of them and strike a conversation up while they weren't busy. It was a really great feeling when a lot of them asked which vendor did my makeup. I wasn't paying $40 to have my makeup done, I was proud to say I did it myself.
I was a zombie nun!~
There were a lot of vendor booths as well where you can spend money on many different things. Again, it really wasn't that important to me. I think we bought one little shrunken head keychain from one of the vendors that also happen to be old tv stars from the show The Oddities.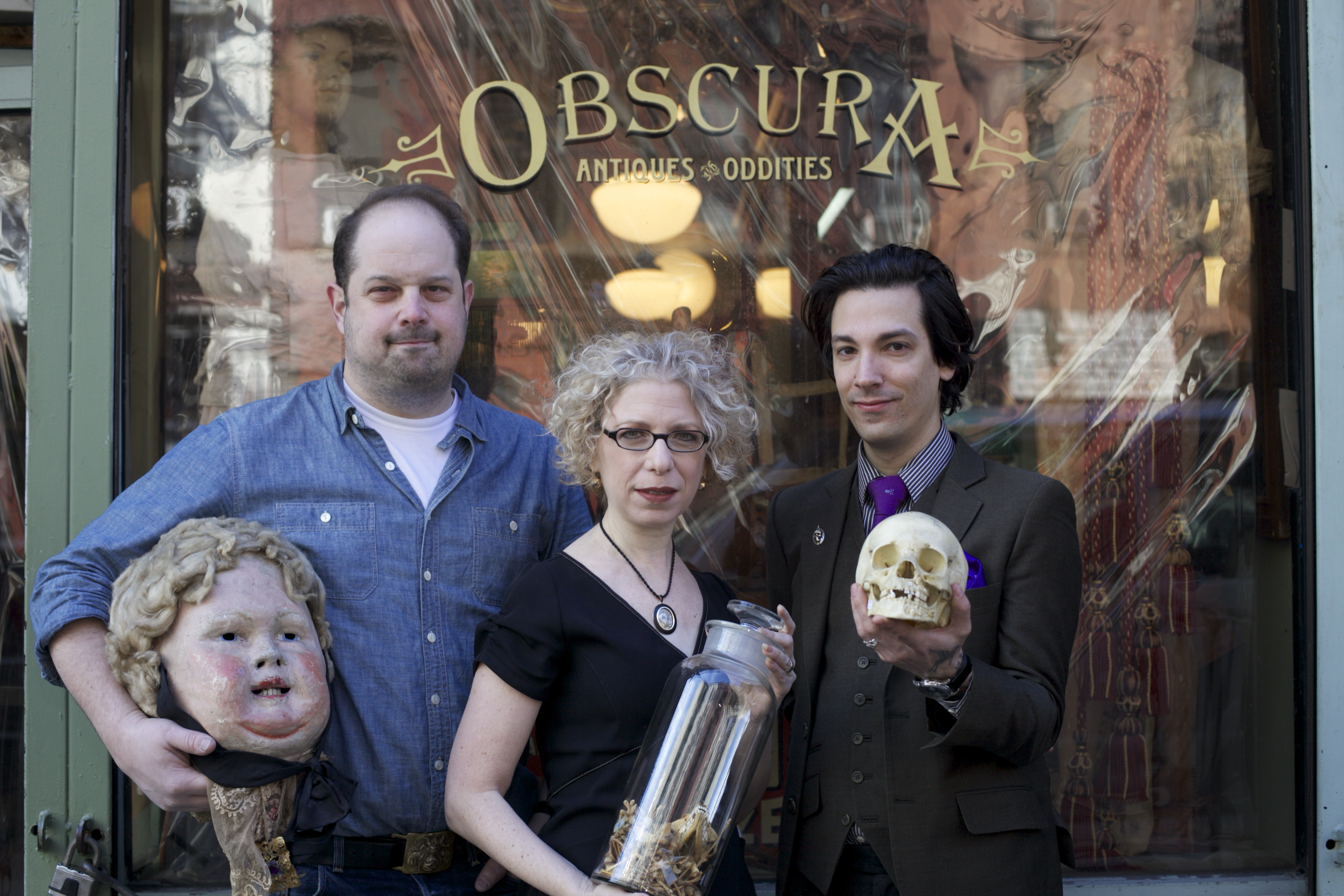 Even if you don't buy anything, it's still worth walking around and looking at EVERYTHING.
Yes this is exactly what it looks like.
While meeting the stars was fun, it was even more fun to be asked to take photos with a bunch of different people. A lot of people were impressed with the makeup and I happen to be the only zombie nun there that year, so I stuck out, which was exactly my intention. A lot of people went dressed as the cast or just regular zombies, but there were a few that stuck out more than the others. It made me feel like a celebrity on my own.
Zombie, Alice in Wonderland zombie, Zombie nun, & Belle Zombie
I love to get in character and hobble through the convention. It freaks people out and makes them want to take photos. In 2015, they had offered me to join one of the games as a zombie, but I was too nervous.
Really cool guys and really nice!!
Rocco (David Della Rocco) in The Boondock Saints


&

Tomas (Nick Gomez) in The Walking Dead

.
In 2015, we went as a zombie bride and groom. It was actually part of our honeymoon from getting married the weekend before. There was one other zombie bride there, but she was different. Plus I had my groom with me. So again we stuck out.
When one of the stars saw us, he pulled us in to join him for an interview.
Another few reasons that staying in the hotel was worth it!
We run on Drunkin!
Bringing your own booze will definitely save you money. Everything is expensive in Boston. It was like $14 for a glass of wine.
There's other things to do when the convention is closed.
They have an exercise room, a hot tub, and a swimming pool. You can also take a walk and see some of the sites and buildings. I'm from a town, so I don't see tall buildings and metal art like I did while i was there.
By staying in the hotel, we had a room to do our makeup.
We discovered that while it looked like we had choices of the restaurants in the hotel, the menus were the same. We went to MJ O'Connors waterfront for dinner a couple times. Worth the price in my opinion. After all, it is Boston.

There is also a pizza place and dunkin donuts right across from the hotel so you can enjoy a couple of non expensive meals and beverages. Or you can spend $10 in Starbucks for that crappy cup of coffee located in the hotel.

In 2014, they had the zombie bash. It was basically dancing while dressed as monsters. There was live monster entertainment
, which was a lot of fun.

In 2015, they didn't have the zombie bash. I was upset that I hadn't heard of any definite plans, until the last minute. Apparently they had thrown together something at The Laugh that I didn't end up going to. There was too much of a gap between the convention and the start of this entertainment that I found myself getting tired and wanting a short nap. But can't nap on all the white sheets with bloody makeup, so we took it off and decided to leave the hotel and go next door. Boston now has a park next door with music and different themes each night or week. It's worth checking out.

It was a nice weekend with lots to do.
My feet really hurt by the end.